Specialist providers of working at height services
Industrial rope access is a safe method of working at heights, where ropes and specialist equipment are used to gain access and egress to and from work zones. This enables work to be carried out safely in difficult to access locations across a variety of industries and sectors. We provide specialised equipment allowing safe, efficient, cost-effective and versatile solutions to work at height and difficult access problems, ensuring all work zones are enabled to proceed with minimum impact on structure and surroundings.
Our aim is to provide a strong emphasis on safety and efficiency for those working at heights and difficult to access areas. We prodigy ourselves on providing quality services, even in the most challenging projects.
View project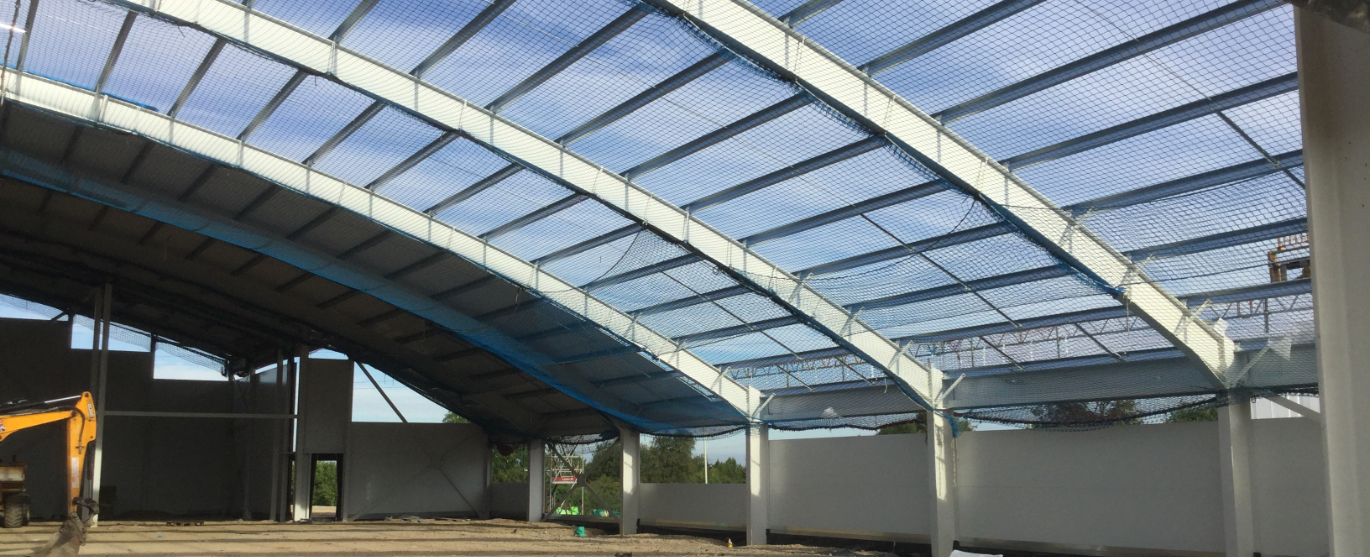 DTE Scaffolding & Safety Netting Ltd provide safe systems of access, working platforms, edge protection and fall arrest for commercial and domestic projects
01

Arrange a quote

Our team will install rope access to hard to reach work zones to ensure you can carry on your work safely.

02

Site visit and planning

Where required, our knowledgeable team will visit your site to carefully construct a plan of action which reflects the necessary next steps of your project.

03

Install rope access

Our team will install rope access to hard to reach work zones to ensure you can carry on your work safely.

Get a quote
Rope access allows workers to gain access via climbing using ropes, which is a quick and easy way to access any point of any tall building or structure. We achieve this with minimal impact on other building work and the surrounding area.
As a specialist provider of safety solutions at heights, rope access is a proven method of achieving a safe work position at height and offers solutions for inspection, construction and maintenance services.

Our team can provide a full onsite assessment so we know what roof access solution is best suited to your application. Get in touch with our team of specialists today to ensure we meet your specific requirements.
We have worked with DTE before and will continue to work with them as they always provide the highest level of professionalism and will always find a solution to any obstacle."